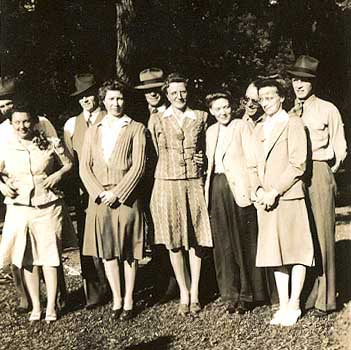 Members of the John Walli Family with their spouses,
(l - r:) Joris, Mary, John B., Agnes, Gilbert, Magna, Alice, Irvin, Anna Grace, Justin

This photo was probably taken during World War II. (The background and clothes are the same as those in the family picture with Reidar in his army uniform.) Astrid and Reidar were not yet married, so they were not included in the picture of their married siblings with their spouses.
---
Return to Walli Family Site